Alaina Thivierge, PTA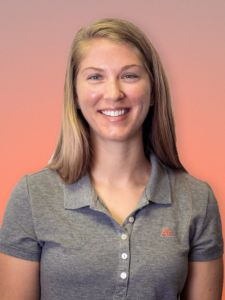 Alaina Thivierge received her Associate of Arts (AA) from Polk State and her Associate of Science (AS)  in Physical Therapy Assistant from Keiser University in Lakeland, FL.
Working with people, and trying to help them has been the main focus of her career. She has had the opportunity to work with prestigious physical therapists learning different approaches depending on the patient's condition. Prior to the Spine Institute of Central Florida, Alaina performed rehabilitation at CORA Physical Therapy and PRN Home Health & Therapy since 2019. Increasing her desire to specialize in spine-related rehabilitation, culminating here.
The education at Keiser University established an understanding and reasoning of the musculoskeletal system and its medical conditions, including different techniques to help patients progress toward functional goals during the Rehabilitation Process utilizing Muscle Energy Techniques, Proprioceptive Neuromuscular Facilitation, and other Modalities.
Being very dedicated to her work, by providing personalized treatment programs for each and every patient, while always having a smile to offer. As an added benefit, Alaina is BLS/CPR certified.
Alaina is one of the Physical Therapy Team members at Spine Institute of Central Florida, making a difference toward patient success.