Auto Accidents
In Florida, over 16 million drivers take to the roads every day. According to Florida DMV Annual Data approximately 700 motor vehicle crashes occur per day in the State, and a sobering 230,000 accidents occur per year in the State. These statistics are staggering. Astoundingly, the National Safety Council data indicates that 1 in every 8 U.S. drivers will be involved in a motor vehicle accident this year.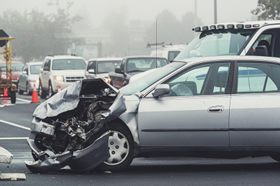 Motor vehicle accidents occur at any time and can cause devastating injuries that change the lives of those involved forever. If you or a loved one suffers an auto accident, it is critical to seek medical attention immediately, to minimize the potential of progressive injury. You deserve a team who is knowledgeable, experienced and highly trained in treating these injuries.
The dedicated staff at the Spine Institute of Central Florida will promptly fit you into our appointment schedule within a 24-hour period from which our initial call is received. At the Spine institute of Central Florida, our expert team of specialists has many years of managing Orthopaedic and Spinal injuries related to automobile accidents. From simple to complex injuries, we focus on your specific needs from diagnosis to a personalized treatment plan.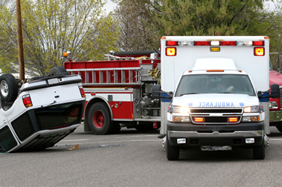 We employ a state-of- the-art, comprehensive approach to treatment utilizing advanced multi-disciplinary modalities to ensure you make a quick recovery. We will quickly diagnose your injury and the cause of your symptoms. Our Institute treats injuries including but not limited to: Muscle sprain/strains, whiplash injuries, post-traumatic bursitis, spinal cord injuries, spinal fractures, spinal dislocations, bone fractures and joint dislocations, other extremity injuries, muscle or joint injuries. Neck injuries, back injuries, herniated discs, pinched nerves, headaches, cervical sprains/strains, lumbar sprains/strains, traumatic sacroiliitis or aggravation of pre-existing conditions.
Here at the Spine Institute of Central Florida, we have excellent working relationships with all injury attorneys, and are commended for our attention to detail in our documentation on your behalf. Our office will assist you as well as your Chiropractor, therapist, insurance company and attorney in completing all necessary or requested paperwork. Letters of Protection are gladly accepted when requested by your attorney or yourself.
Unfortunately, accident recovery often takes several weeks or months, and may require ongoing treatments. Choosing the right doctor and treatment plan makes all the difference when it comes to making a full recovery.
Rest assured we are dedicated to providing the best and most effective care for your injuries that you would receive anywhere in Florida. We will assist you throughout your healing process and will help you get your life back!
Schedule an appointment Online today, CALL us at 863-688-3030 or come into our Orthopaedic Urgent Care!