Physical Therapy and Rehabilitation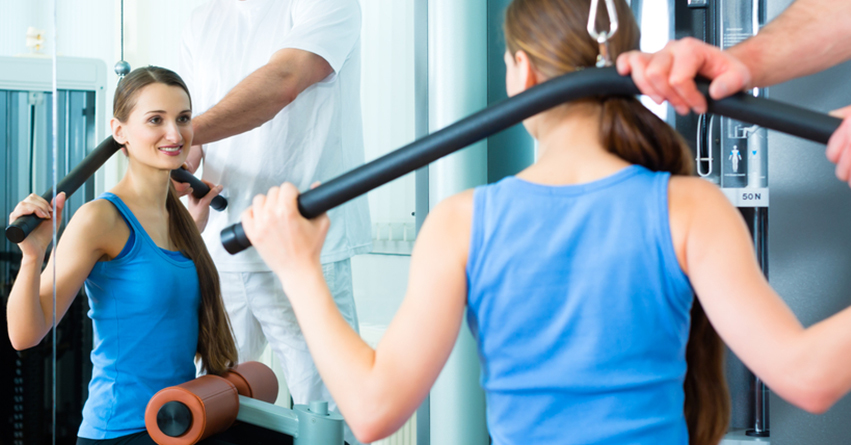 At Spine Institute of Central Florida's Rehabilitation Center we are prepared with a wide variety of treatment options to help patients fully recover after an automobile injury and other traumatic spinal and orthopaedic injuries. We also provide effective rehabilitation treatment programs for ALL degenerative spinal and orthopaedic conditions. At our Rehabilitation Center you will receive personal treatment by highly experienced Spine Specialized Doctor(s) of Physical Therapy.
The Comprehensive Spine Center at Spine Institute of Central Florida provides a full scope of spinal services. We specialize in the entire spectrum of non-surgical and surgical care of the spine. For your convenience, all services are available under one roof — including very effective and highly sophisticated spinal evaluation and treatment programs, diagnostic imaging, interventional pain management, spine specialized rehabilitation and therapy programs specially designed for specific spinal conditions and injuries to ensure maximal results. We employ a multidisciplinary team approach comprising of the best trained spine specialists working together to maximize your recovery from all types of spinal injuries and conditions.
Working together with referring physicians and your legal representative, Spine Institute of Central Florida's Comprehensive Spine Center's team ensures that each patient receives the most effective personalized treatment plan specific to his or her injuries, circumstances and lifestyle by utilizing the latest medical technologies and techniques.
Depending on the type and severity of your injury(s) some of the practices that may be employed in your rehabilitation treatment include:
Postural Re-alignment Techniques
Muscle Energy Techniques
(Neuromuscular Re-education)
Trigger Point Releases
Stretching Exercises
Therapeutic Exercises
Lumbar/Cervical Traction
Ice/Biofreeze/Heat Therapy
Massage Therapy – allowing for alleviation of muscle tension and proper spinal realignment
Ultrasound Technology
Electrical Muscle Stimulation
Specialized Rehabilitation Treatment Programs for Scoliosis (Pediatric and Adults)
Specialized Post-Trauma Therapy Treatments Protocols each Designed for Specific Injuries