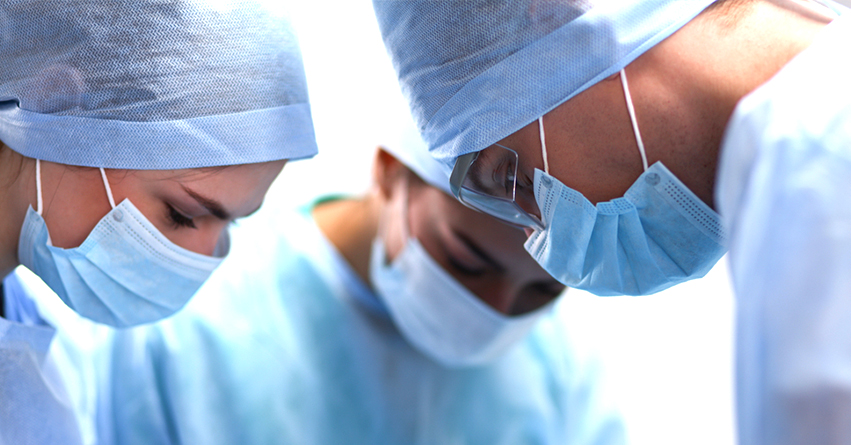 Spine Institute of Central Florida's Urgent Care
5050 South Florida Ave
Lakeland, FL 33813
Spine Institute of Central Florida's Orthopaedic Urgent Care, in Lakeland, is the ONLY Urgent Care center in Polk County that treats ALL Orthopaedic and Spinal Injuries.
If you have a recent injury, including a work injury or automobile accident injury, DO NOT delay your treatment! Come to the Spine Institute of Central Florida's Orthopaedic Urgent care and be treated by our specialists right away. The Spine Institute of Central Florida is prepared to treat all of your orthopaedic needs with state-of-the-art technology and our comprehensive rehabilitation facility.
Frequently Asked Questions: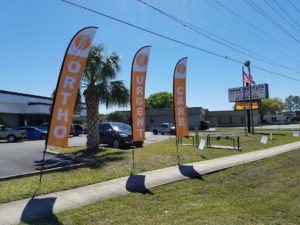 What are your hours of operation?
Monday to Friday: 8:00 a.m. – 5:00 p.m.
Saturday to Sunday: CLOSED
Do I need an appointment to be seen?
No. Our Orthopaedic Urgent Care accepts walk in patients who have an immediate need for care. This may include: auto accidents, sports/exercise injuries, work injuries, or sudden increase in neck, back, extremity or joint pain.
Do you treat patients of all ages at your orthopaedic urgent care?
Yes. All patients from pediatrics through geriatrics are welcome at our facility.
Will my visit to the Orthopaedic Urgent Care be covered by my insurance?
Spine Institute of Central Florida Orthopaedic Urgent Care accepts most major insurance carriers. It is always recommended that you contact your insurance company directly to verify coverage of your visit.

Click to see the list of insurances we accept here: Insurance
Does Spine Institute of Central Florida accept Worker Compensation claimants?
Yes. Our highly skilled physicians are experts in the treatment of ALL Orthopaedic and Spine related work injuries.
Do I have to have an injury to be seen at your Orthopaedic Urgent Care?
No. Our Orthopaedic Urgent Care is also available to patients who experience a recent significant and acute increase in symptoms or pain in their neck, back, upper/lower extremities, or joints.
Why choose an orthopaedic urgent care center over the emergency room?
Orthopaedic Urgent Care facilities allow you to 'skip the middle man' while offering immediate, definitive treatments for your diagnosis.  In a non-orthopaedic urgent care, as well as traditional emergency rooms, your care is provided in a temporary fashion by a non-orthopaedic physician.  You will then be advised to follow up with an orthopaedic physician upon your release, to obtain definitive care and treatment.  At our facility, definitive diagnosis, treatment  and  plan of care is initiated immediately by Fellowship Trained Orthopaedic physicians.  This allows for maximal recovery and healing, as well as significant financial savings for our patients.
What are the benefits of Spine Institute of Central Florida Orthopaedic Urgent Care versus other options?
We are the ONLY Urgent Care in Polk County that treats ALL Orthopaedic and Spinal Injuries and pathologies.  State-of-the-art care is provided at a moment's notice by Fellowship trained Orthopaedic physicians and surgeons.  Our facility is second to none. Immediate, definitive, specialized orthopaedic care provided eliminates wait times and expenses incurred at traditional emergency rooms and non-orthopaedic urgent care centers.  We also provide unparalleled, urgent care for acute back, neck, extremity, and joint pain unmatched in this region.
How do I know whether to present to the Urgent Care Center versus a regular office appointment?
When immediate care is required, a visit to the Urgent Care center is recommended.  You will be evaluated, diagnosed and treated in an expedited fashion by an orthopaedic physician.  Whether symptoms exist from an auto accident, sports/exercise injury, work injury, over exertion, or a sudden increase in neck/back/extremity symptoms; a visit to our Orthopaedic Urgent Care center should be your next stop.
When should I go directly to an emergency room?
When there is a life-threatening or serious Emergency.  For example: Chest pain, head injury/trauma, major trauma, difficulty breathing, loss of consciousness, sudden loss of vision/blurred vision, possible stroke.  In these cases, patient must call 911 or go straight to nearest Emergency Room.  Patients should never take a risk with these types of problems.
Will I receive X-Rays during my Urgent Care Visit if needed?
Yes.  Immediate digital X-Rays can be completed on-site for patient convenience.  If a fracture requires reduction, a fluoroscopy specialized X-ray machine is available on the premises in order to aide in appropriate treatment. Fluoroscopy is not available in emergency rooms nor in traditional non-orthopaedic urgent care centers.
If Physical Therapy is recommended after my Urgent Care visit, is it available?
Yes. Here at the Spine Institute of Central Florida, we offer in-house Physical Therapy.  If needed, Physical Therapy evaluation and treatment will be scheduled during the check-out process.