Pain Management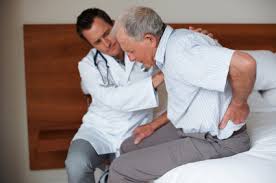 At Spine Institute of Central Florida, we employ the latest breakthroughs in diagnostics. Our Pain Management Team comprised of fellowship-trained specialists, utilize the most advanced technologies and techniques in the treatment of our patients.
From effective leading edge non-surgical treatments, to minimally invasive spine surgical procedures, we offer the full gamut of treatments for any type of spinal condition. We offer all of these state-of-the-art services under one roof, to ensure patient convenience, reduced treatment costs and a positive experience for each and every patient.
Over 25% of the population struggles daily with chronic pain. These patients are often inadequately managed.  At Spine Institute of Central Florida, our Center of Excellence operates with the knowledge that with the appropriate treatment plan, patients' quality of life is greatly improved. We offer the most comprehensive management for acute and chronic pain. We implement a customized, individualized multimodal approach, yielding superior results, thus offering the most comprehensive management for acute and chronic pain.
We treat pediatric, adult and geriatric patients with our Comprehensive Pain Management Program.  Our goals are achieved through the proper use of pain medications and procedures.
Our very highly trained and expert Pain Management team, will get you back to doing activities you enjoy. We specialize in figuring out exactly the cause of your pain. And then we focus treatment on your unique pain generator, so as to get you feeling much better.
Why we get the BEST results for our patients (including those who have tried treatments with other facilities), is that we employ highly effective comprehensive multi-modal treatments, all targeted to the patients exact pain generator.
We teach our patients about their pain generator(s), and their diagnosis. Then we explain all the effective treatment option(s). We utilize highly effective minimally invasive interventional treatment, in conjunction with the lowest possible medication doses needed to get our patients comfortable, and back doing what they love. 
Even though it is counter-intuitive, the fact is that taking higher doses of opioids and narcotic medications does not provide more pain relief, instead leads to more side effects, dependence, and withdrawals. In other words, taking higher doses of pain medication only exposes patients to more of the risks of the medication(s), without any added benefit. 
It is medically IMPOSSIBLE to be fully pain free by only chronically taking opioids medications. Hence not helpful to pursue a strategy that will not yield intended goal. Trying to reduce pain symptoms with more and more opioids is a bad strategy, as it never leads to intended goals. That strategy will surely make patients resistant to the medication(s), lead to progressive increase in pain and dysfunction; and make patients very miserable. Using the lowest possible dose of medication(s), in conjunction with specialized multi-modal and individual treatments is the BEST approach in getting the best pain relief results. 
Using a comprehensive approach in treating chronic pain relies not only on medication therapies, but also involves interventional pain management treatments.    
 At Spine Institute of Central Florida, we treat all types of chronic pain. We specialize in Botox treatment for pain and migraine headaches; radio frequency ablation treatments options, etc. We also offer Opioid addiction treatments, with the aid of Suboxone therapy. 
Here is a list of SOME of the services we offer to manage a patient's pain:
Evaluation & Treatment of Chronic Pain
Peripheral Nerve Injections
Epidural Steroid Injections
Radiofrequency Ablations
Spinal Cord Stimulator Trailing, Permanent Placement and Management
Medication Therapy
Pain Management
Various Interventional Orthopadic and Spinal Treatments
Therapeutic Botox Injections (For Headaches and Facet Mediated Pain)
Suboxone
Minimally Invasive Surgery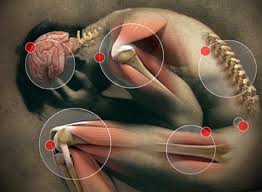 "Our laser-like focus on musculoskeletal medicine ensures an exceptional patient care experience, state of the art treatment, and the best outcomes for our patients.  We strive to find new ways to improve the lives of our patients every day. " – CHUKWUKA OKAFOR MD, MBA, CIME