Antonius Brown, DPT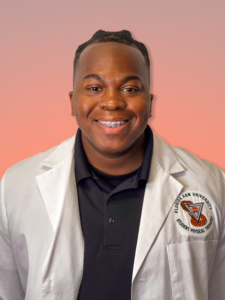 Antonius Brown received his Doctorate of Physical Therapy from Florida A&M Unversity in Tallahassee, FL. He is currently in the process of working towards his certification in Dry Needling.
Dr. Antonius Brown, PT, DPT, has earned 1000's hours over the span of 10 years interning in the realm of physical therapy observing skilled clinicians in multiple settings including SNF's, outpatient orthopedics, home health, and acute care inpatient, ICU, and postpartum care.
As a licensed clinician, Dr. Brown has enjoyed employment with Benchmark Physical Therapy in the metro Atlanta, GA area and St. Joseph's/Candler Hospital in Savannah, GA. Now a member of the wonderful team at the renowned Spine Institute of Central Florida, Antonius has aspirations of obtaining certifications in Dry Needling, APTA Sports Certification, with additional interest in a Wound Management Certification.