Bianca Sarubbi, PA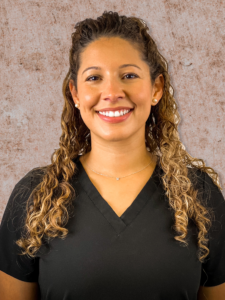 Bianca completed her undergraduate degree at the University of South Florida. She then completed her Physician Assistant studies at the University of Tampa. She is Advanced Cardiovascular Life Support (ACLS) certified and Pediatric Advanced Life Support (PALS) certified. 
Before joining the Spine Institute of Central Florida, Bianca was a full-time Physicians Assistant at Urgent Care in Tampa, Florida. 
Bianca is very family-oriented with a passion for literature. In her free time, she enjoys reading and spending time with her son and fiancé. Some of their favorite activities include fishing and going to the beach.